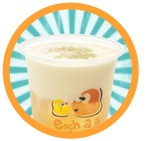 Lai Wai Chee, Johor
The drink is fresh & taste natural compare with others, and never hear than the bubble tea can be many difference flavor, also u can choose your flavor toppings u like. The best i like is the smoothie series & the yogurt drink.
Evelyn Wong, Selangor
Refreshing & taste more natural than other bubble tea!
Woo May Sim, Kuala Lumpur
What draws me is the use of the superior quality ingredients combined with reasonable pricing,varieties and good taste.
Loo Siew Wai, Wilayah Persekutuan
I like the variety as it is not limited to bubble tea only. Tastes refreshing. Suitable for our hot weather. Not too pricey. Clean and convenient.
Ang Shiao Chin, Penang
Well, I did compare the drink with other brand and each a cup is really proof that the drink had their quality..
Muhamad Haikal Bin Madzhi, Johor
The tastes are awesome, the brand is so famous in Singapore and Malaysia especially. Basically in Malaysia, bubble tea only bought by Chinese community, but nowadays the Malays and Indians are starting to like bubble tea as well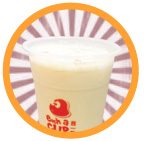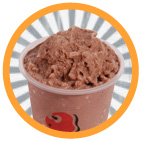 Hee Siaw Hui, Sarawak
I'm like your company with a concept "using all natural & high quality ingredients."
Chin Lit Ching, Selangor
This idea has comes out from our mind when we started to visit your shop in Mahkota Cheras since few months ago. We simply fall in love with the milk tea that being served. We have tried quite a number of your other competitors drink, but yours is one of best!!!
Lai Fu Sheng, Perak
Fresh juice, now everyone go to for quality and healthy for life, for this brand can give the massage ice blended also can drink for healthy example: the yogurt blended. Got many choice of drink, much got one is your favorite.
Lim Kean Tat, Penang
I can foreseen that the business is for young generation, my sons love them very much. As and when we visisted the mall Each a Cup is a must for them. The price is reasonable and it so refreshing for us that live in the tropical country.
Joanne Wong Jiun Yann, Selangor
It's a healthy drink and not all dessert can controlled the sweetness except your drinks. I've tried before at TPE near SHI LIN night market and also at Jiu Fen but is totally different from your drinks. You create a good, healthy and well-known brand.
Wong Mun Tian, Kuala Lumpur
Due to the popularity of this type of drinks in the market and I found that Each A Cup use quality ingredients in preparing the drinks which able to attract more consumers who are concern about their health.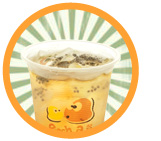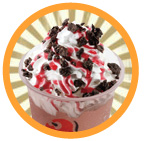 Irfan Y Khan, Selangor
I like the presentation of the drinks and the ambience of the outlets. The brand perosnality is vibrant and happening by nature of its style and outlooks. The persona of the brand is attractive and worth a serious investment consideration.
Kamal Ariffin bin Hamdan, Negeri Sembilan
It is very tasty with a good combination of the syrup flavours. Taste of the pearls is very different compare to the other brands. One thing about the kiosk, I found out that the kitchen and personnel is very hygenic handling the good brands!
Lim Wei Loon, Kedah
Each A Cup provide different choice/flavor of five star rated bubble tea. A healthy food which will be a favorite for majority population in Malaysia. We like the brand of Each A Cup since its a reliable brand due to establish company in market.
Wong Lee Wah, Penang
I have come across your drink for the first time and I feel that the drink is very much different from other brands. Personally I am a bubble tea lover and frankly, I get addicted to the drink of this brand. That is where I start exploring the franchise.
Lim Chin Fu, Perak
Each A Cup able to provide a lot of choices instead of just bubble tea. Smoothie, ice blended, yogurt, milk tea, hot drinks and etc are suitable for all group of people. I found the design of cup packaging is attractive.
Gary Soh kam Thong, Perak
My family & myself loves your drinks very much and we loves it even more, especially after our trip to Taiwan because of it's unique, delicious & re-energizing of its flavors.